Ian G. Hall
CRPC Board Member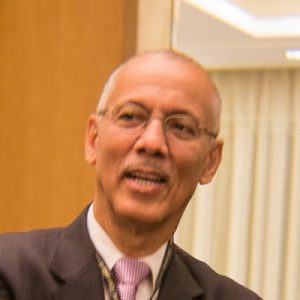 Ian G. Hall is President and CEO of ATISS, a company that specializes in IT security, data analytics and policy and strategy development and deployment. He is a former consultant to Army Materiel Command on IT security and assessments and the US Department of Defense supporting the development of the lifecycle of weapon systems.
While living in the United Kingdom, Hall worked for Bristow Helicopters and was responsible for a number of major projects spread across Europe, Australia and Africa.
On moving to America, Hall worked as an aviation consultant. Among his clients were the US Park Police, the Virginia State Police and the Washington Metropolitan Police on their helicopter operations. Hall served as a division manager for several leading corporate executive aviation companies and worked on projects that supported the U.S. Army Corps of Engineers, the FAA, and the U.S. Coast Guard.
Following his career in the aviation sector and reflecting his continual quest for excellence and innovation, Hall moved on to IT security and has developed, integrated, managed and secured IT infrastructure for government contracts and private organizations. Hall has written several confidential articles on security policy and has developed and presented to senior government officials on the topic of "Technology and Security Awareness for Nation States". Hall was among one of the first to become a certified cybersecurity professional.
Hall was a member of the Joint Group on Web Initiatives (JGWI), a now-retired US DoD committee to institutionalize web-enabling initiatives across the DoD. Hall is a member of the Asymmetric Threat Symposium Washington DC, a group that focuses on asymmetric threats to national security.
In addition to his background in aviation and information technology security and policy development, Hall is a University of Guyana Education Ambassador.