Yvonne H. Stevens
CRPC Board Chairman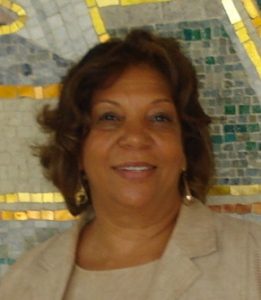 Ms. Yvonne Stephens is an experienced professional with decades of progressive leadership, administrative and supervisory experience in educational and community service environments. She is a retiree of Montgomery College in Maryland, where she served in various capacities on the Administration's leadership team for over 32 years. She is also a former teacher and administrator of two schools in Jamaica, and a volunteer in numerous community service positions throughout the state
of Maryland.
A lifelong advocate, Yvonne is committed to leveraging her competence in capacity-building, diversity, and cross-cultural relations to serve the people with backgrounds throughout the diaspora of the Caribbean and South America.
She is a certified family and labor relations mediator with demonstrated success in program management, event planning and management. Her strong background in planning, organizing, coordinating, and evaluating programs and projects supports her work with people of diverse multi-ethnic, socio and economic backgrounds including people in under-served populations and environments. Her successful fund-raising, grant writing and evaluation experience support her success in building and sustaining programs and projects.
Ms. Stephens is a graduate of Holy Childhood High School, Jamaica. She earned her Teacher's Diploma at St. Joseph's Teacher College and the University of the West Indies, Jamaica. In addition to various training and certifications, she is a certified Global Career Development Facilitator. She earned a Bachelor of Arts degree in Business and Management and a Master of Science Degree in Distance Education at the University of Maryland Global Campus. Ms. Stephens is a recipient of many accolades for her work in Jamaica, at Montgomery College and in the community, including:
"On Her Shoulder, We Stand" Award;
Board of Trustees Proclamation for Service and founder of programs and scholarships -Montgomery College;
Proclamation for Service – Montgomery County Executive Isiah Leggett;
Proclamation for Service – Montgomery County Executive Marc Elrich;
Chair of Montgomery County Dr. Martin Luther King, Jr. Commemorative Committee; and
NISOD medallion for Leadership in Education – The University of Houston, Texas
Ms. Stephens continues to serve on the Montgomery County Executive Caribbean American Advisory
Group, Jamaican Nationals Association, and Caribbean-American Political Action Committee.